As a leading global aerospace company, Boeing develops, manufactures and services commercial airplanes, defense products and space systems for customers in more than 150 countries. As a top U.S. exporter, the company leverages the talents of a global supplier base to advance economic opportunity, sustainability and community impact. Boeing's diverse team is committed to innovating for the future, leading with sustainability, and cultivating a culture based on the company's core values of safety, quality and integrity.
Boeing and Greece: A Strong, Enduring Defense Partnership
Boeing has enjoyed a longstanding relationship with Greece, the Hellenic Armed Forces and Greek defense industry.
This cooperation is based on our shared values of peace and prosperity. Boeing is committed to supporting the defense forces in Greece, as well as to nurture the industrial collaboration that makes long-term security possible.
Boeing products are in service with all three branches of the Hellenic Armed Forces, including the AH-64 Apache combat-proven and battle-tested attack helicopter, and the CH-47 Chinook advanced heavy-lift helicopter that are operated by the Hellenic Army. The Hellenic Air Force has Joint Direct Attack Munition (JDAM) for its F-16 Block 52/52+ and the Hellenic Navy has been a Harpoon customer since 1980.
The U.S. Army and Hellenic Armed Forces have participated in joint exercises and training missions – with U.S. and Greek AH-64 Apaches and CH-47 Chinook helicopters – that involved transporting troops, aerial coverage operations and providing medical evacuation capabilities to Greek special operations forces.
These collective training opportunities strengthen the partnership and operational teamwork across multinational allies and partners, improved interoperability and relationships with allied and partnered nations, including with Greece.
In March 2023, Boeing was awarded a contract to build 184 AH-64E Apaches for the U.S. Army and international customers. The U.S. Army will receive 115 remanufactured
Apaches, with an additional 15 Apaches to be procured as options. The additional 54 aircraft will be delivered to partner nations via Foreign Military Sales arrangements.
This award comes on the heels of the U.S. Army's Apache fleet surpassing five million flight hours, a milestone proving the AH-64 is the most capable, reliable and versatile attack helicopter.
The first production CH-47F Block II Chinook helicopter destined for the U.S. Army, reached the final assembly phase of production in March 2023. Final assembly is the last step in production before the aircraft will be delivered to the U.S. Army. This is the first of many CH-47F Block II aircraft, the newest variant of the trusted Chinook helicopter series.
The Block II variant allows the Army to fly farther and lift more. It delivers much-needed capability, efficiency, interoperability and commonality in an evolving battlefield.
Boeing has been focused on supporting the missions of the Hellenic Armed Forces with the objective to optimize the readiness of its defense helicopter fleet through a customer-centric approach, providing advanced capabilities and delivering value through sustainment and training services and local, on-ground support.
Boeing has successfully implemented industrial participation programs in Greece and maintained collaborative relations with its industry partners and the armed forces. These partnerships are important linkages that are integral to our bilateral security cooperation with Greece and also support our local presence and contribution to Europe's economic and technological growth.
Boeing is building mutually beneficial relationships with Greek stakeholders and decision-makers to advance the interests of aerospace and defense as a global industry and to underscore the vital contribution to Greek and European competitiveness and growth.
We look forward to expanding our partnership with Greece and hope it will continue to grow and prosper for decades to come.
Tim Flood
Vice president, Global Business Development, Europe & Americas

LOCKHEED MARTIN
Strategic Sponsor
Headquartered in Bethesda, Maryland, Lockheed Martin is a global security and aerospace company that employs approximately 116,000 people worldwide and is principally engaged in the research, design, development, manufacture, integration and sustainment of advanced technology systems, products and services.
ONEX SHIPYARDS & TECHNOLOGIES GROUP
Platinum Sponsor
ONEX Shipyards & Technologies Group focuses on high value strategic investments and infrastructures in cooperation with global partners, such as the U.S. International Development Finance Corporation (DFC) and the Italian shipbuilding behemoth Fincantieri. The New York-based Group consists of ONEX SHIPYARDS and ONEX TECHNOLOGIES companies, running a diversified portfolio of activities that mainly include Aviation, Security, ICT/IoT, Business Process Outsourcing, Integrated Logistics Support, Energy, Nanotechnology and more. Currently, ONEX SHIPYARDS owns and operates Neorion Shipyards in Syros (3rd largest shipyard in Greece) and is in the process of Elefsis Shipyards restructuring and rehabilitation plan (2nd largest shipyard in Greece). ONEX SHIPYARDS constitutes a valuable partner and an emerging leader in the Eastern Mediterranean for commercial and military fleets.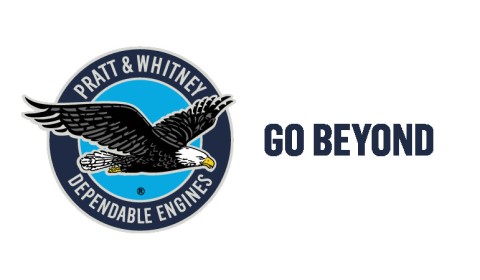 PRATT & WHITNEY
Gold Sponsor
Pratt & Whitney, is a world leader in the design, manufacture and service of aircraft engines and auxiliary power units. Our military engines power tactical, strategic and mobility aircraft for armed forces around the world. To learn more about Pratt & Whitney, visit www.prattwhitney.com

AEROSERVICES
Silver Sponsor
AEROSERVICES SA is the leading company in Business, General, Security and Defence Aviation in
Greece.
The main company activities include:
Aircraft and component maintenance services
Continuing airworthiness management
Representation of Original Equipment Manufacturers (OEM) companies and product Distribution
in the Hellenic aviation market
Flight training (aeroplanes, helicopters)
English Proficiency Examination Center

CUBIC
DIGITAL
INTELLIGENCE
Silver Sponsor
Cubic Digital Intelligence provides full-motion video and geospatial solutions that transform your intelligence ecosystem, delivering capability advantages from the edge to the enterprise. Our solutions securely aggregate and deliver data, turn AI/ML results into actionable intelligence through enhanced FMV and geospatial data, and enable faster data analyses for accelerated decision-making.

An Original Equipment Manufacturer for the S-64 Air Crane® helicopter, Erickson Incorporated has designed and engineered modifications to modernize the S-64 type design, improving safety and performance. Erickson sustains critical missions for defense, national security, and emergency response agencies worldwide. For more information visit ericksoninc.com or call +1 (503) 505-5800
USA Pavilion Security Services Provider